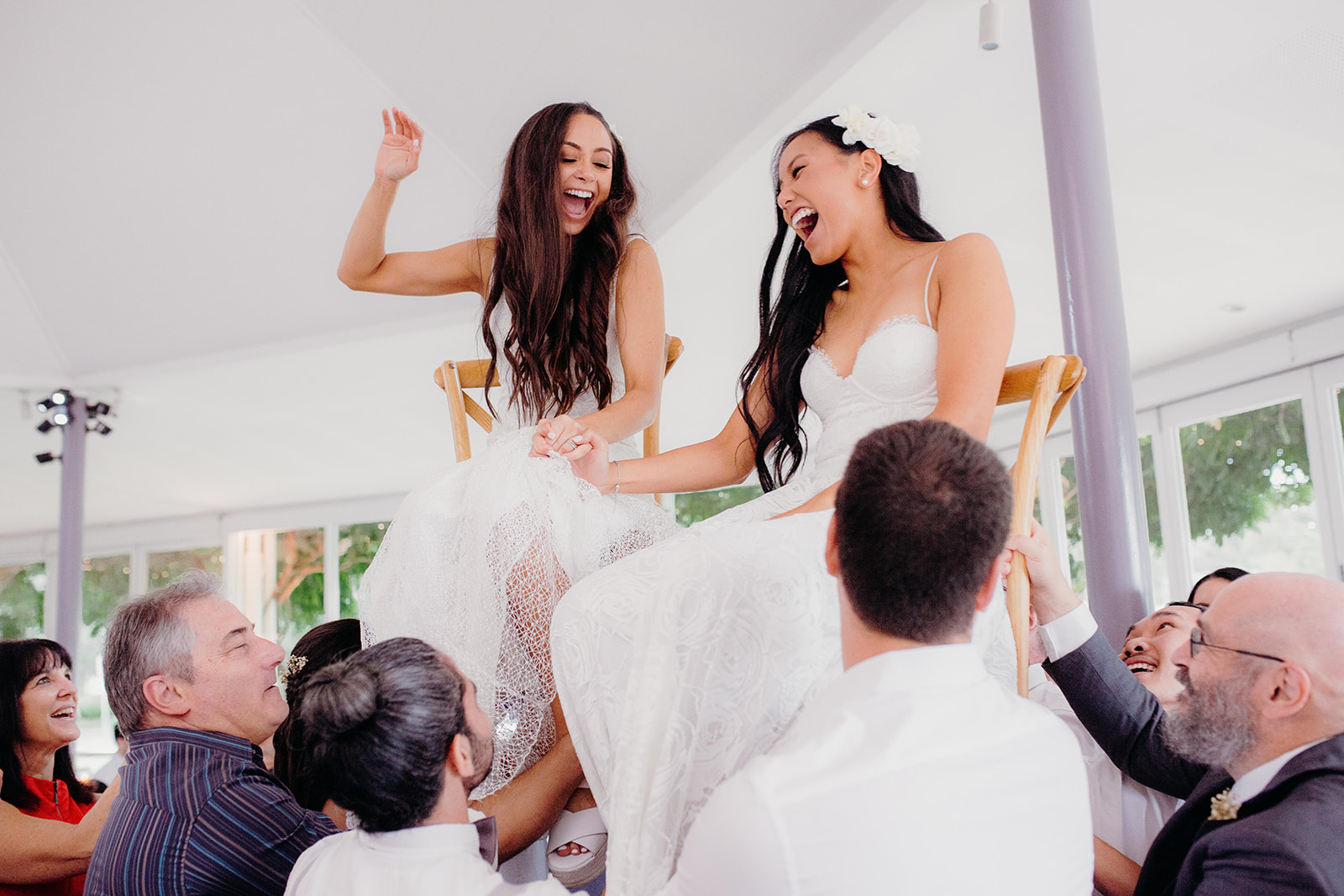 How many times have you seen a wedding photo where the couple looks stiff? It's probably because they were asked to pose or do something weird, we don't do that. Like ever.
We love weddings and we love meeting new couples and their friends and families. This love for what we do transfers over to our couples, keeping them happy and relaxed.
We're all about capturing your big day as it happens. We won't pose you or ask you to do anything awkward, which means we're able to capture real people and real emotions.
Should I add on another photographer or videographer to my package?
How many hours of coverage should I choose?
We reccomend adding on another photographer or videographer to your package if your wedding is over 150-200 guests. This just means that we have twice as many eyes and are able to capture twice as many memories.
We reccomend choosing a package with 10 hours coverage. This typically gives us enough time to capture the wedding day preparations in the morning, through until everyone is dancing at night. This means we capture all the formalities, but also everyone lettting loose at night.
What happens if our wedding videographer is sick on the day?
Can we book everything online?
One of the benefits of choosing us is that we have a number of staff to fall back on. This means that if your photorgapher or videographer was sick on the day, we would be able to replace them with someone with the same amount of experience and skill or higher.
Yes, around 95% of our couples every year book us online after having a phone consult. We also offer after hours Skype or Zoom sessions on Wednesday and Thursday.
To book your phone consult and start the process, simply visit this link: https://www.cloudhq.net/meeting/info@marrymemovies.com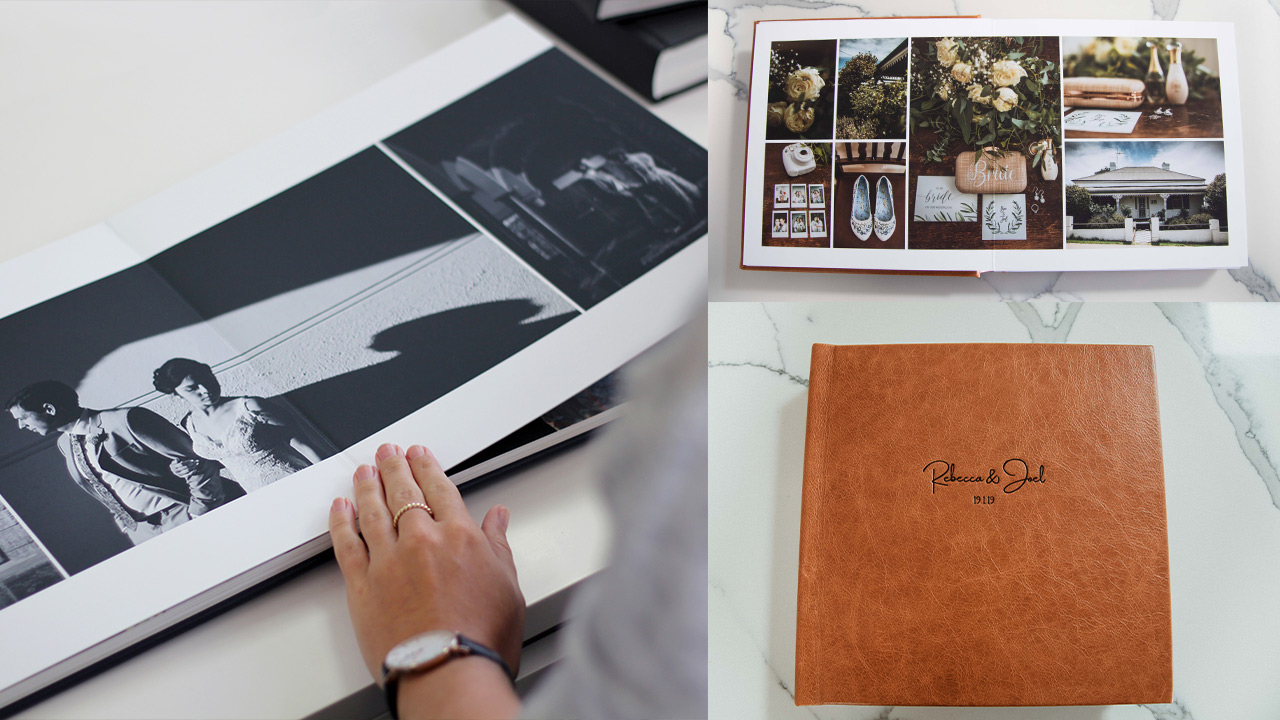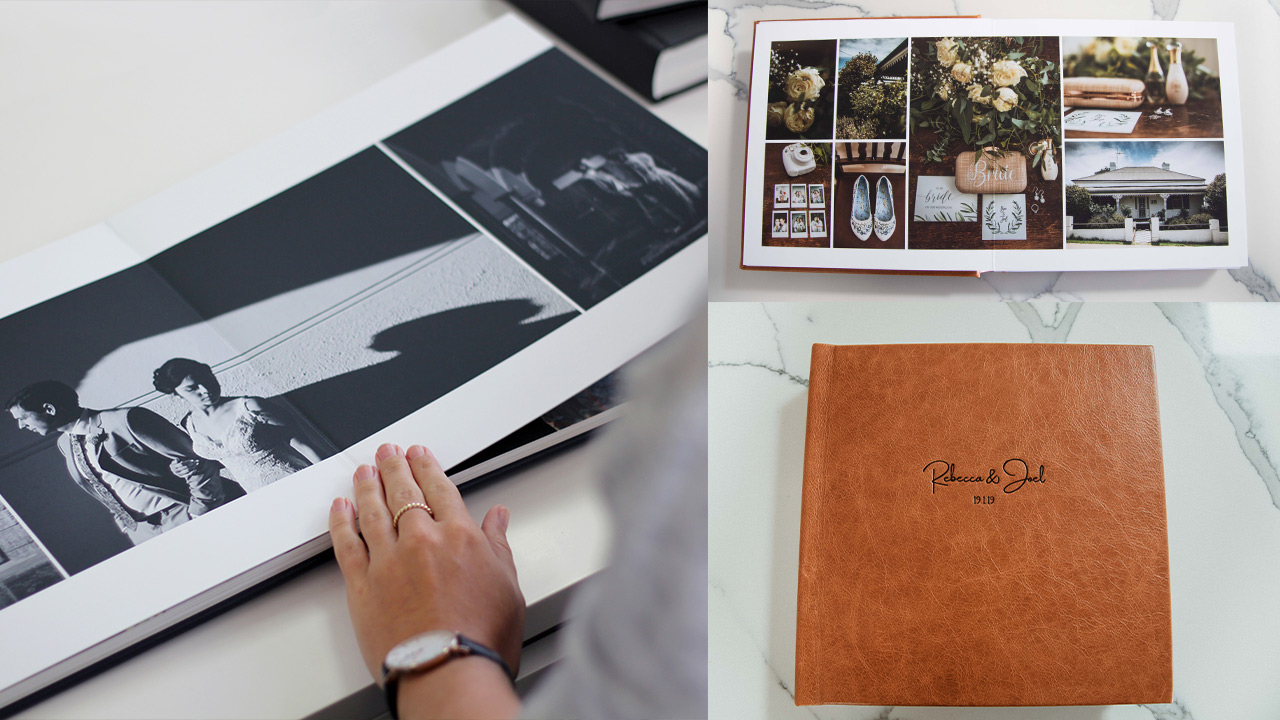 Our most popular leather wedding album. A beautiful hand crafted piece featuring the very best moments to remember forever. Featuring the highest quality inks and archival paper that are designed to never fade. We're very proud of the print quality, craftsmanship and attention to detail that go into each and every one.
Just 5 days after your wedding day, imagine looking back at all of the best moments from your wedding, to easily share with your friends and family on social media.
"Max was and is amazing!!!! From the communication in the lead up to our big day, the flexibility on our wedding day and the amazing, professional and beautiful videos that he created! We cannot thank him enough and we are so happy that we picked him! Nothing was a problem for him on our day and he just seemed to capture every single moment without even being asked or told what to do. We have had so many beautiful comments on the quality of our teaser video and for that we are so thankful. Max was very efficient in getting our footage back to us and kept us updated along the way. Thank you again so much and we would definitely recommend you and your work to anyone considering getting married!"
-Jesse and Ryan